In Memory
Gary Storkan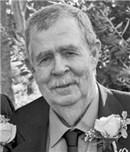 September 27, 1944 - January 14, 2019
Gary George Storkan of Yuba City, CA, passed away January 14, 2019. He was born on September 27, 1944, in Lynwood, CA. He was a resident of the Yuba-Sutter area for 29 years and was a Contractor and Agricultural Consultant.
Gary was 3 years active duty in the U.S. Navy from 1962-1965, and 3 years Navy Reserve from 1965-1968. He served in the Vietnam War as a Class 3 Boatswain's Mate aboard the USS Vega AF 59.
Gary is survived by his wife, Mary Storkan; stepdaughter, Kristy Thao, her husband Korey, and daughter Kira of Visalia; son, Kevin Storkan, his wife, Shelly, and their son, Andrew, of Chico; brothers Dean Storkan of Pebble Beach and Bill Storkan of Atlanta, GA; neices Christine Jennifer of Aptos, Michelle Storkan of Fresno, and Terry Paul of Red Bluff; and nephew Rick Storkan of Tempe, AZ.
He is preceded in death by his brother, Terry Storkan; daughter, Jessica Storkan; and parents, Sarah and Richard Storkan.
Services are scheduled for Saturday, February 2, 2019 with Interment with military honors at the Sutter Cemetery, Sutter, CA, at 11:00 AM, and Memorial Service at Chapel of Twin Cities, Yuba City, CA, at 12:00 PM.
(The above information was taken from an obituary published in the Appeal Democrat on January 22, 2019)
Website members are invited to post comments, memories, and tributes below. Non-members may send comments to LAHS62@gmail.com to be posted by a website administrator.