In Memory
Kenneth Bruce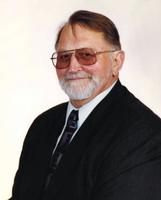 Kenneth R. Bruce, age 94, of Sunnyvale, California passed away on Monday, April 17, 2023.
A celebration of life for Kenneth will be held Saturday, May 20, 2023 at 11:00 AM at Lima Family Santa Clara Mortuary, 466 North Winchester Blvd, Santa Clara, CA 95050.
Follow the link to the obituary to leave comments for the family.
Website members may post comments, memories, and tributes below.
Non - members may send messages to LAHS62@gmail.com, along with their names and class year at Los Altos High School - or other connection to Kennety - to be posted by a website administrator.
https://www.dignitymemorial.com/obituaries/santa-clara-ca/kenneth-bruce-11255717