In Memory
Charles Meyer VIEW PROFILE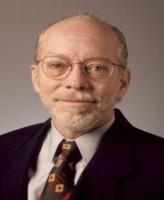 May 11, 1944 – Jan 26, 2007
Obituary
C. Richard Meyer FAIA
Captain USNR Ret.
To our sorrow, C. Richard "Rick" Meyer, left this life Friday, January 26, at the young age of 62.
Rick was born in Schenectady, NY on May 11, 1944 to Charles F. and Alice L. Meyer. He spent his childhood in New Mexico and Arizona finally moving to Los Altos, CA where he graduated from high school. He attended UC Berkeley where he obtained a degree in Architecture. During that time he met his loving wife, Peggy H. Anderson, and they were married on July 15, 1967 in Sausalito, CA. In 1968, he received a commission in the US Navy serving 3 years at the Naval Communications Station in Yokosuka, Japan. He continued as a Naval reserve officer for 23 years in Seattle and retired as a Captain serving as the Commanding Officer for the Naval Control of Shipping unit.
He and Peggy came to the Pacific Northwest in 1972 for Rick's post-graduate studies at the University of Washington, and they lived in the Seattle area for the next 35 years.
In 1976 Rick joined Callison Architecture retiring 30 years later as Principal-in-Charge of Callison's Program Management, overseeing the firm's Quality Assurance and Risk Management programs. He traveled extensively for the firm working with clients in Korea, Brazil and India among other places. He was founder and supporting member of the UW College of Architecture and Urban Planning Professionals Advisory Council where he helped initiate the model Student Practicum Program in Architecture that has become one of the leading practice oriented programs of its type in the nation. He served as Chair of the AIA National Risk Management Committee and was President of the Seattle Chapter of the AIA. In 2000, he was inducted into the AIA College of Fellows in recognition of the significance of his achievements to advance the profession in the area of design practice.
Rick was a man of wide interests and he truly never wasted a minute of his life. He was a builder, craftsman, and wood worker and loved art and music. He had vision, imagination, boundless energy and curiosity: a true life-long learner. He guided his family in building a timber frame cabin from the ground up--through clearing the land to shingling to roof. He and Peggy enjoyed traveling the world together. Above anything he may have accomplished he was most proud of his children, son Chris and daughter Sharlyn; his son-in-law Jon Engstrom; and the joy of his life, granddaughter Isabelle Engstrom.
Rick also leaves behind his mother Alice; brother Lee Meyer Linda of Snohomish; sister Barbara Meyer of Lake Stevens; and a much-loved extended family.
Click here to see Charles' last Profile entry.